Create and save a quote using one of these packaging types - Bulk discs, jewel cases or jackets and various wallet or digipak packages
These are the only options currently available in the online designer due to the complexity of our other packaging formats. 
- Select the Artwork section of your project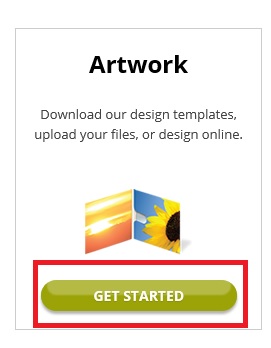 select Design Online as your design choice.

You can upload your own jpeg images to use with our tools or you can use any of the stock art images in our library.
We also have various fonts and logos that you can add to your artwork to make it more dynamic.
Important:  Completed quotes expire after 90 days.  Any artwork that you have saved to those quotes will be irretrievably lost. While we do our best to inform you when a quote is about to expire, if we're unable to contact you, we will not be able to recover your design.